A glut of tomatoes – whether bought or homegrown – is the perfect way to bring the edible joy of summer into your kitchen and onto your plate. These fantastic fruits are a great source of essential nutrients including antioxidants, lycopene, etc. Some studies suggest that eating lycopene-rich food may lower our risk of certain types of cancer, particularly cancers of the prostate, lung and stomach.
Make the most of these nutritious nightshades in all their juicy variety with delicious burrata – an Italian cheese made from unspun mozarella curds. Burrata has a soft, creamy centre and a firmer outer shell. We love to use tomatoes in all shades, sizes and colours. It's an easy way to spruce up your plate and bring some colour to your tomato salad!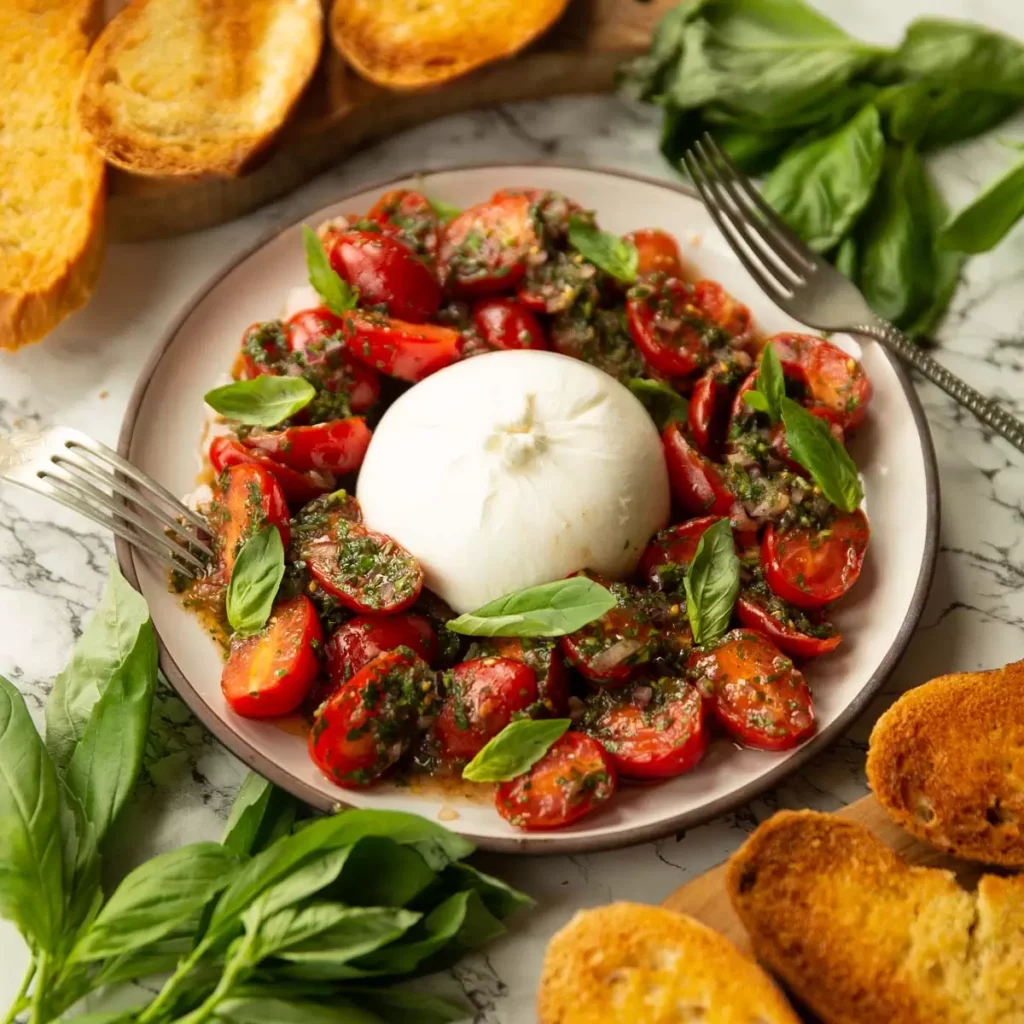 Ingredients
3 Grand Heirloom Tomatoes
10 fresh basil leaves
10 Rocket leaves
1 large burrata cheese ball
Flaky sea salt
Ground black pepper
¼ cup extra virgin olive oil
1 tbsp Basil pesto sauce
Method
Slice the tomatoes and arrange them on a serving platter
Slice the burrata into bite-size pieces and place them on top of the tomato slices
Sprinkle the basil leaves and Rocket leaves over the burrata
Drizzle the oil, basil pesto and sprinkle the salt & pepper to taste over the preparation
Serve and enjoy!
Gourmet Garden India's first and only patented contamination-free hydroponic farm functions on the "harvest to order" concept to ensure that all fruits and vegetables are delivered fresh within 24 hours of harvesting to your doorstep. Choose from our wide range of fruits, vegetables, bread, cheese, oils, dips, sauces, etc.
Choose Healthier, Choose Fresher, Choose Better!