Morning glory vegetable stir fry is one of the most popular Thai leafy green vegetable dishes that cooks up practically in seconds and goes perfectly with every meal. If you haven't heard of it before, it may sound like a dish that you'd turn to on a low-carb diet, but it's actually delicious and bursting with flavor.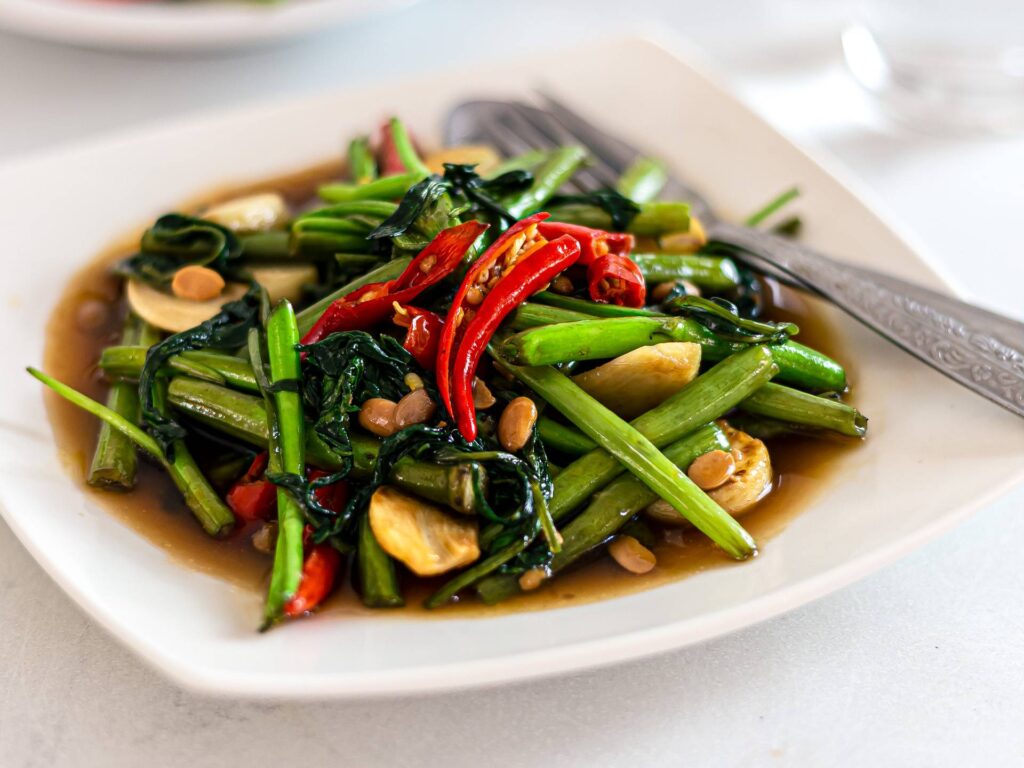 Ingredients
4 cloves garlic
4 bird eye chillis
200 grams of morning glory
1 tbsp yellow bean sauce
2 tbsp vegetarian oyster sauce
1 tsp vegan fish sauce
1 tsp sugar
⅛ cup water
1 tbsp vegetable oil
Method
Pound the garlic and chillis in a spice crusher.
Heat the oil in a wok.
Add the garlic chilli paste and cook for 15 seconds.
Add the remaining ingredients and cook for 1-2 mins.
Serve with jasmine rice!
Gourmet Garden India's first and only patented contamination-free hydroponic farm functions on the "harvest to order" concept to ensure that all fruits and vegetables are delivered fresh within 24 hours of harvesting to your doorstep. Choose from our wide range of fruits, vegetables, bread, cheese, oils, dips, sauces, etc.
Choose Healthier, Choose Fresher, Choose Better!