It is a traditional Italian dish that originated somewhere in the South of Italy likely in the area of Naples. The literal translation of the Italian term Aglio E Olio is 'garlic and oil.' And when you add the word spaghetti to the name, it simply means that it is a dish made of spaghetti majorly with garlic and oil.
Another prime ingredient that is a part of the most authentic Aglio E Olio preparation is the dried red chilies or the red chili flakes as it is referred to in India. In this aspect, the dish also has another name to it, which is 'olio e pepperoncino.'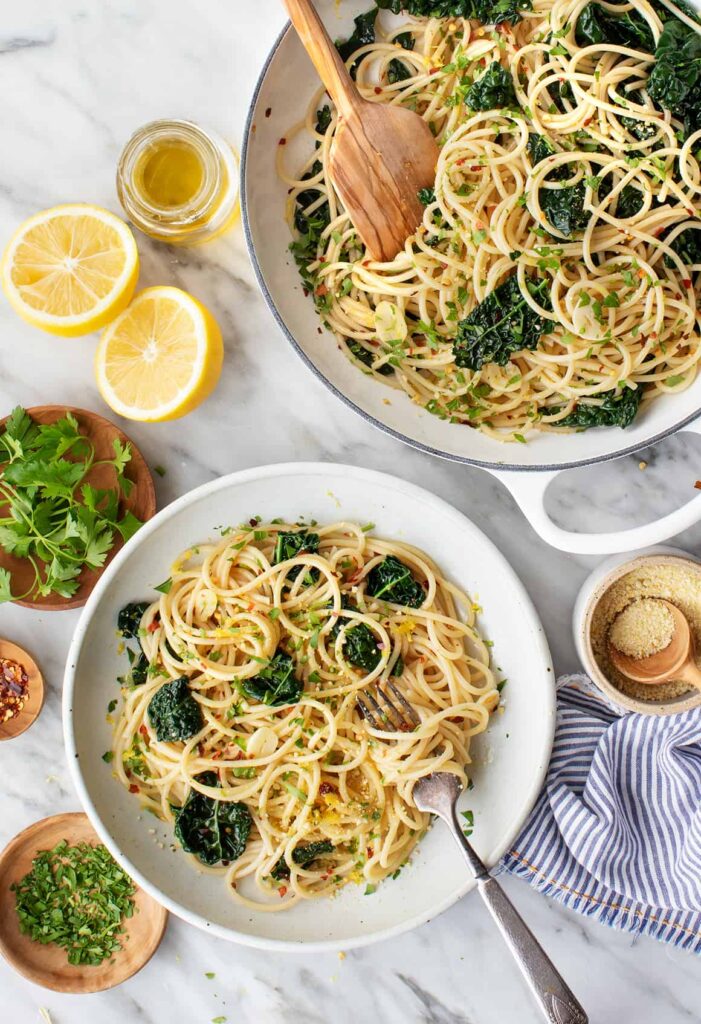 Ingredients
Half a packet of spaghetti
About 15 cloves of garlic peeled and finely chopped
About 15 basil leaves
1 bunch of parsley leaves
Small amount of oregano leaves
5 tbsp Olive oil
1 Huge chunk of parmesan cheese
2 full red chillis
1 cube butter
Optional Toppings
Baby corn
Broccoli
Mushrooms
Chicken sausages
Grilled chicken
You may stir-fry any vegetables you want to add to your pasta and add it along with the cheese.
Method
Take a big vessel and pour drinking water into it. Bring it to a boil and add 1 tsp salt into the water
Add the spaghetti and boil it till cooked
In a wok pan add the olive oil and put on a stove.
Slice the red chillis and add to the oil along with the garlic. Cook till the garlic becomes golden
Add the spaghetti and toss
Add the washed and sliced parsley, oregano and basil to the pan
Toss for 3-4 minutes.
Now turn off the heat. Grate the parmesan over the pasta and add the cube of butter
Gourmet Garden India's first and only patented contamination-free hydroponic farm functions on the "harvest to order" concept to ensure that all fruits and vegetables are delivered fresh within 24 hours of harvesting to your doorstep. Choose from our wide range of fruits, vegetables, bread, cheese, oils, dips, sauces, etc.