For a comforting starter or simple meal on a cool day, try a bowl of pea soup. Loaded with nutrition such as calcium, potassium and vitamin A, pea soup provides several other benefits as part of an overall balanced diet.
Green peas are a delicious addition you can make to your diet if you are looking to lose weight this season. In summers and monsoons, our metabolism is much faster as compared to winters; meaning what we eat, we are able to burn off much easily. Therefore, if you are looking to lose a few extra kilos, this is the time. All you have to do is just think of interesting ways of adding this delicious veggie to your weight loss diet. To start with, try this keto-friendly green pea soup recipe, which may prove to be a game-changer of sorts.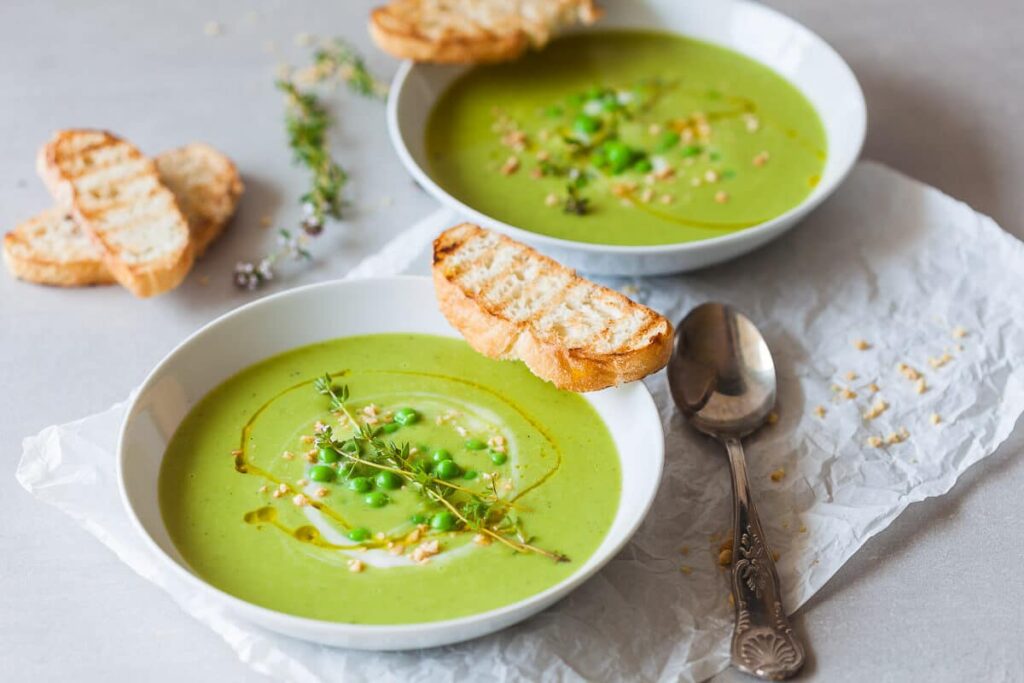 Ingredients
1.5 tbsp butter
1 bay leaf
4 peppercorn
¼ cup chopped onion
1 tbsp garlic chopped
Salt to taste
1.5 cups green peas
A few mint leaves
Method
Melt butter in a thick-bottomed pan. Add peppercorn, bay leaf and saute
Add onions, garlic and sautee
Add peas and saute for 1 minute
Add 2 cups water and salt to taste
Boil for 2 minutes then remove from the heat
Put the contents in a blender, add mint leaves and blend into a puree
Heat in a pan again and serve hot!
Gourmet Garden India's first and only patented contamination-free hydroponic farm functions on the "harvest to order" concept to ensure that all fruits and vegetables are delivered fresh within 24 hours of harvesting to your doorstep. Choose from our wide range of fruits, vegetables, bread, cheese, oils, dips, sauces, etc.
Choose Healthier, Choose Fresher, Choose Better!