Mizuna, a nutritious green is a variety of mustard greens and is also closely related to many other plants in the Brassica family, such as broccoli, cauliflower, cabbage, turnip, mustard and rutabaga. It is a common ingredient in salads and is usually mixed with other greens, but its mild, peppery flavor also makes a great topping for pasta dishes, soups, stews and pizzas.
Besides being full of flavor, this healthy green is also high in many nutrients, including vitamins A, C and K. It is also rich in antioxidants and may come with several unique benefits to health.
Convinced to start incorporating this nutrient-loaded, easy-to-grow green in your diet? Here is a simple mizuna recipe that you can try out.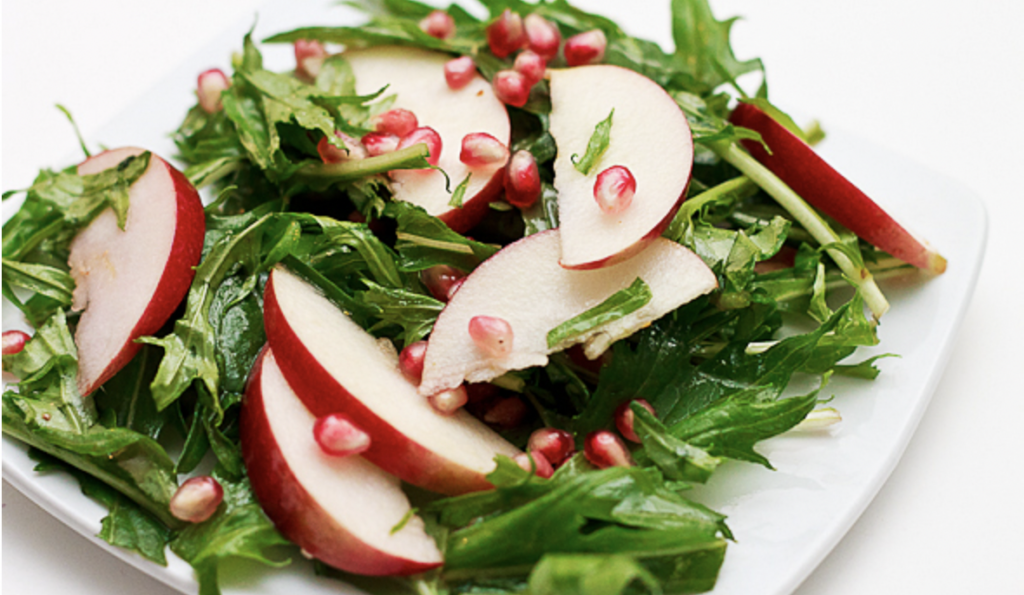 Ingredients
1 large bunch of Mizuna washed dried and chopped
½ apple chopped
¼ cup raisins
¼ cup sunflower seeds
Dressing Preparation
1 tbsp extra virgin olive oil
1 tbsp lemon juice
1 tbsp mustard sauce
1 tbsp apple cider vinegar
1 tsp honey
Salt to taste
Pepper to taste
Method
Take a large salad bowl.
Add all ingredients. Toss together well
Serve fresh!
Gourmet Garden India's first and only patented contamination-free hydroponic farm functions on the "harvest to order" concept to ensure that all fruits and vegetables are delivered fresh within 24 hours of harvesting to your doorstep. Choose from our wide range of fruits, vegetables, bread, cheese, oils, dips, sauces, etc.
Choose Healthier, Choose Fresher, Choose Better!