Microgreens are a special kind of salad green that are very small in size, but big on flavor. They are grown in a controlled environment and harvested when they are just a few inches tall. This makes them much more flavorful than traditional salad greens that come from mature plants.
Microgreens contain much more flavor than other salad greens, making it best suited for a delicious salad. You can use any type of microgreens in this salad, including broccoli microgreens, radish microgreens, pea shoots, sunflower sprouts, or salad microgreens. Let's get started!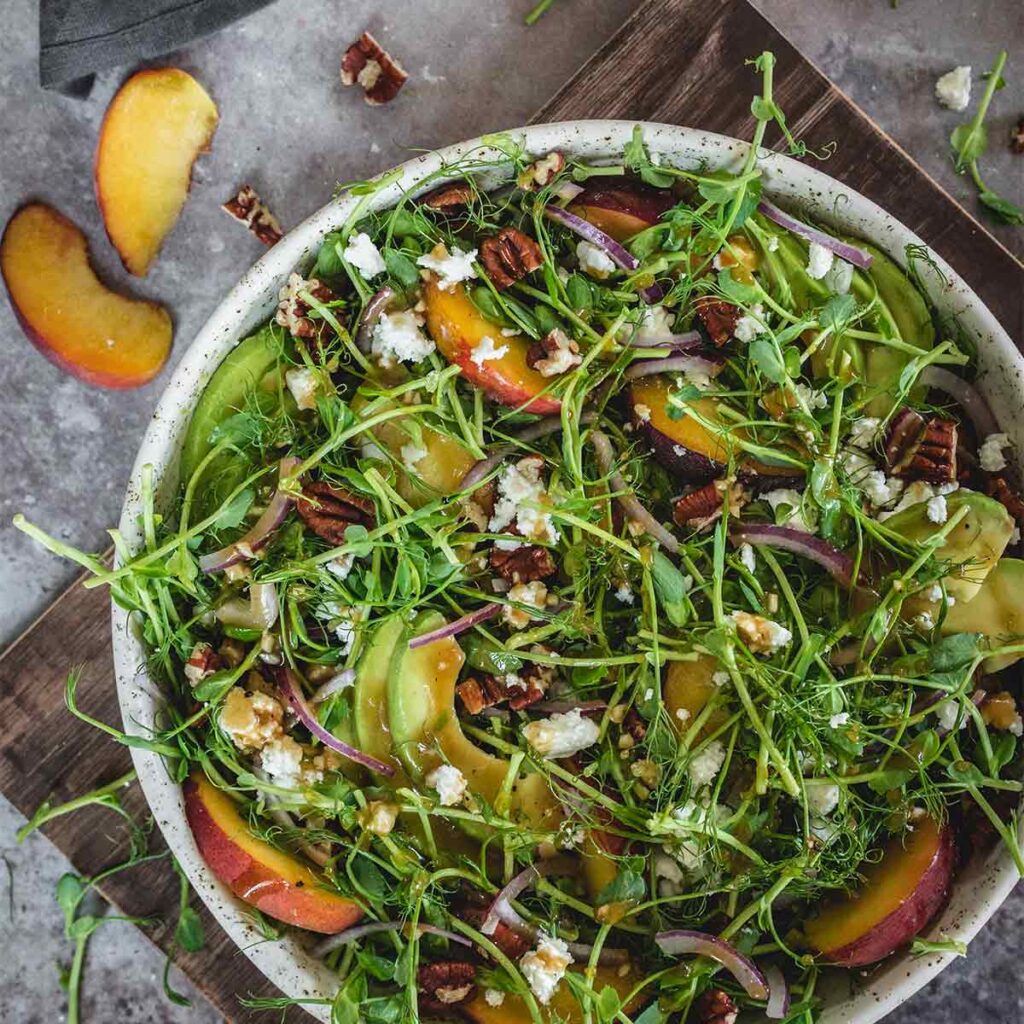 Ingredients
1 cup microgreens of your choice
1 apple chopped
½ avocado cut into cubes
½ cup chickpeas
Dressing Preparation
1 tbsp extra virgin olive oil
1 tbsp freshly squeezed lemon juice
1 clove garlic peeled
Sea salt to taste
Method
Drain and rinse the chickpeas
Combine the microgreens, avocado, chickpeas and fruit in a bowl.
Put the dressing ingredients into a small blender and blend until smooth.
Add the dressing to the salad bowl, toss and serve!
Gourmet Garden India's first and only patented contamination-free hydroponic farm functions on the "harvest to order" concept to ensure that all fruits and vegetables are delivered fresh within 24 hours of harvesting to your doorstep. Choose from our wide range of fruits, vegetables, bread, cheese, oils, dips, sauces, etc.
Choose Healthier, Choose Fresher, Choose Better!