The extra crunchy cucumber carrot salad is a delicious and refreshing summer salad that's ready in about 10 minutes! Made with sliced cucumbers, matchstick carrots, celery and a light and simple homemade dressing, you'll get plenty of crunch in every bite.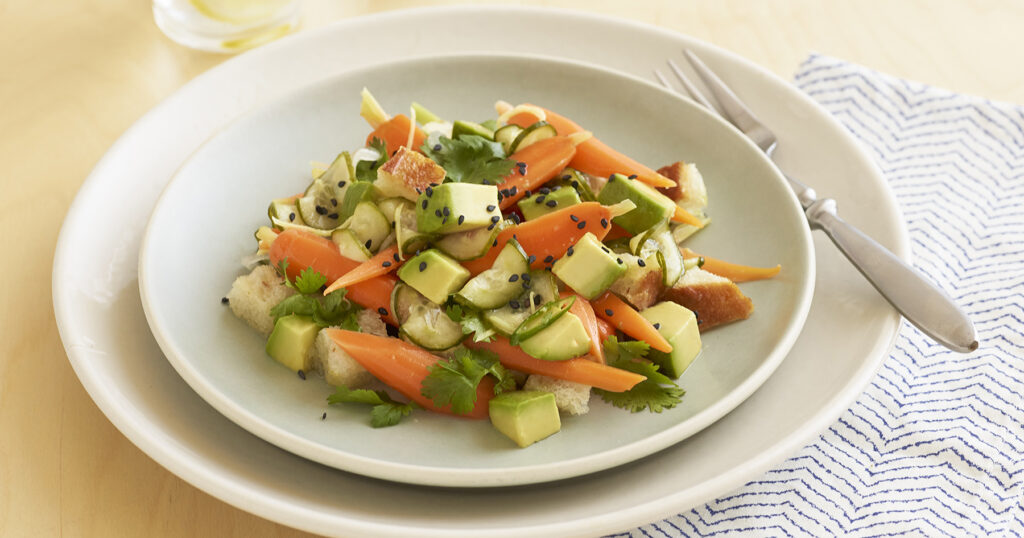 Ingredients
2 cups cucumber peeled, diced
2 cups carrots peeled, diced
½ cup Raw Mango, peeled, diced
½ cup spring onions finely chopped
¼ cup green coriander chopped
1 tsp green chillies finely chopped
Rock salt to taste
1 tsp Black Pepper powder
2 tsp lemon juice
Method
Mix all the ingredients together and serve with your North Indian meals!
Gourmet Garden India's first and only patented contamination-free hydroponic farm functions on the "harvest to order" concept to ensure that all fruits and vegetables are delivered fresh within 24 hours of harvesting to your doorstep. Choose from our wide range of fruits, vegetables, bread, cheese, oils, dips, sauces, etc.
Choose Healthier, Choose Fresher, Choose Better!