Cabbage Capsicum Raita is a perfect North Indian dish, which is loaded with healthy ingredients like cabbage, capsicum and yoghurt. If you are craving a curd-based delicacy, which is high on nutrition, low in calorie content and doesn't compromise on the yummy factor, then you simply cannot miss out on this easy cabbage recipe.
Cabbage is one superfood and has endless health benefits. The best way to consume cabbage is in the raw form and the next best way is to saute it for a short while or else you can also steam cook the veggie and mix it with the beaten curd. Raw cabbage helps to control your cholesterol and prevents cancer and other health-related diseases. This awesome dish is made using raw cabbage and tastes delicious.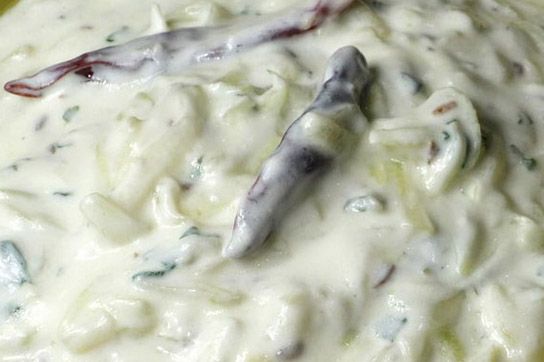 Ingredients
200 grams finely chopped Cabbage
½ cup capsicum deseeded and finely chopped
2 cups yogurt
Salt to taste
¼ tsp black pepper powder
2 tsp cumin powder
¼ tsp red chilli powder
Method
Whisk the yogurt till smooth.
Add the remaining ingredients except for the cumin powder.
Transfer to a serving bowl, garnish with cumin powder, chilli and serve!
Gourmet Garden India's first and only patented contamination-free hydroponic farm functions on the "harvest to order" concept to ensure that all fruits and vegetables are delivered fresh within 24 hours of harvesting to your doorstep. Choose from our wide range of fruits, vegetables, bread, cheese, oils, dips, sauces, etc.
Choose Healthier, Choose Fresher, Choose Better!